Dr. Bob Bush – 2021
We proudly announce that Dr. Bob Bush is our first ever Leadership Northwest Missouri Lifetime Achievement Award winner.
In December of 1999, a Healthy Communities Forum took place at Conception Abbey. Several community leaders from Northwest Missouri came together to brainstorm important regional issues. Dr. Bob Bush was the Director of Healthy Communities at that time and one of the issues that came out of this forum was the need for leadership development on a regional scale. The group concluded that while there are many outstanding local leadership development programs in our communities and an excellent statewide program, there were no programs that addressed leadership development on a regional level.
As a result, Leadership Northwest Missouri was created to bring together up-and-coming leaders from throughout the region.
Dr. Bob Bush was very instrumental in the creation and implementation of Leadership Northwest Missouri, now in its 21st Year. Bob is an alum of Leadership Northwest, having participated in the first class of 2001.
Twenty-one years later, we are going strong and we attribute much of our success to Bob's dedication and commitment to what this organization could become. His vision carefully orchestrated the impact Leadership Northwest Missouri would have on Northwest Missouri.
Leadership Northwest Missouri Lifetime Achievement Award presented to Dr. Bob Bush on July 15, 2021. Click here to view presentation.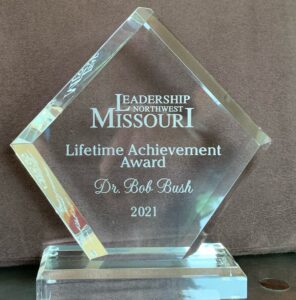 Deb Powers – 2023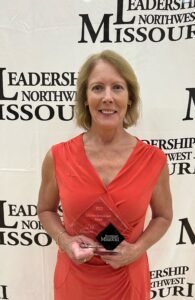 Deb Powers retires from her role as Leadership Northwest Missouri Executive Director at the end of 2023. She was a participant in the very first Leadership Northwest Missouri class, Class of 2001. Deb has served as Executive Director for a combined 14 years (2004-2008 and 2015-2023). It is our pleasure to congratulate Deb on her retirement and award her the Lifetime Achievement Award.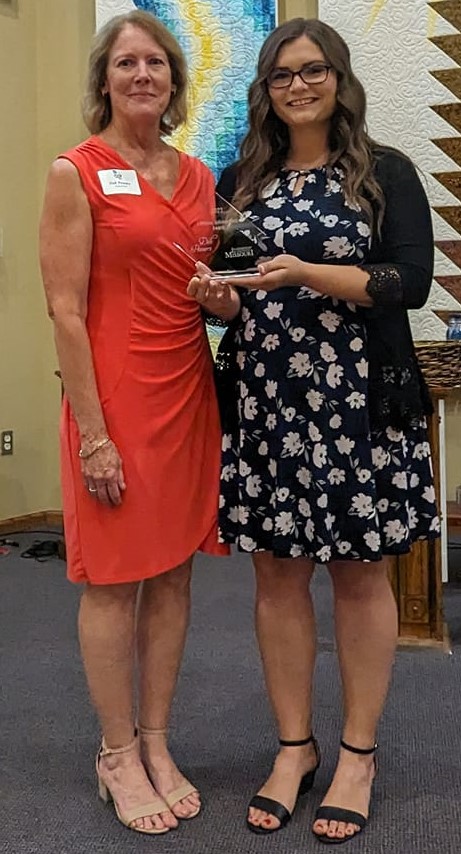 "Deb has been the heart of this organization for many years. Without her passion, dedication and steady hand on the reins of this organization, the experience would be lackluster."
Courtney Jimenez, Class of 2020
Board President 2022-2023